This might take a while to write-up so final prep first
This is my lunch - please note script on the left. I was working. Thursday is Curry day at The Monk's Retreat.
Set dressing compared to the previous watchman there is much more for the audience to do.
We now have wind-chimes, a rainstick a whirly thing, a flute organ thing...
Look an atmospheric shot of the script!
Okay this is a scene in which the Watchman imagines a romantic meal (but there's no-one there!)
Spooky Watchman in face mask about to go outside.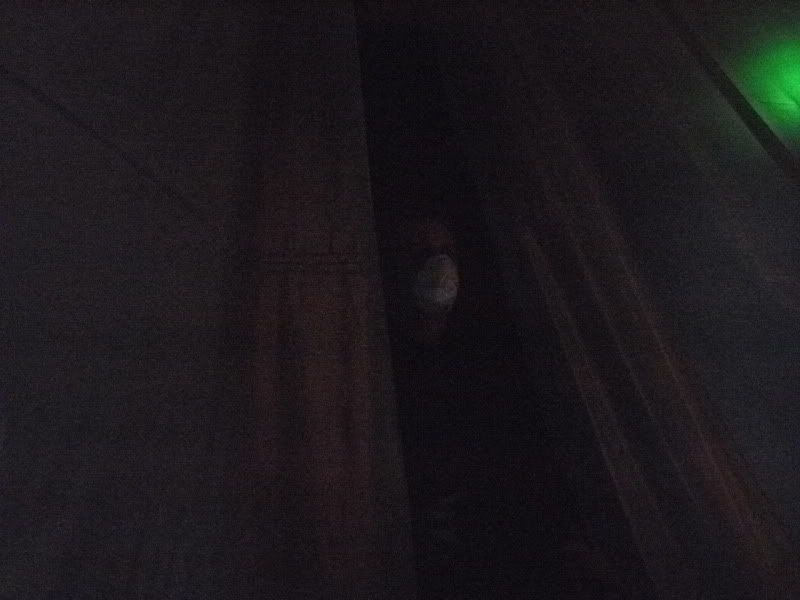 And there he is up a ladder!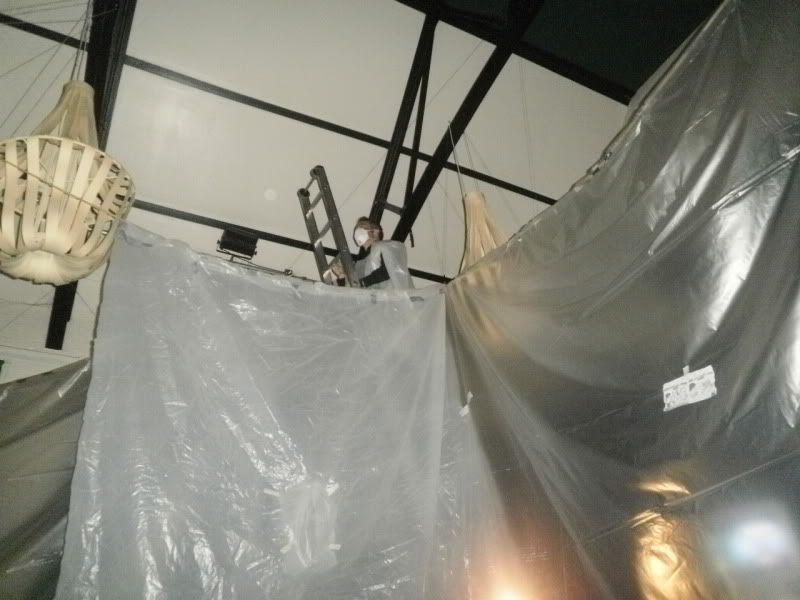 Right, the way the play worked (or was it an art and sound installation with some guy poncing in and out now and again?) was thatin the room were various objects that the audience needed to use (these objects would make a noise) when I hear the noise it acts as a cue for an action or a scene - this means that the audience control the flow of the narrative, they can also cause sections of it to repeat.
I had worked out the scenes and practiced the next element was for it to be seen. That follows next...